Team Danmark skulle lade tilfældighed styre i denne opgave. Læs her, hvad de havde af oplevelser med det.
TJEK OGSÅ: 11 stærke spillere: Team Danmark er klar
---
Højre kant – Anne-Emmanuelle
Forward – Morten Hyllegaard
Forward – Anja Andersen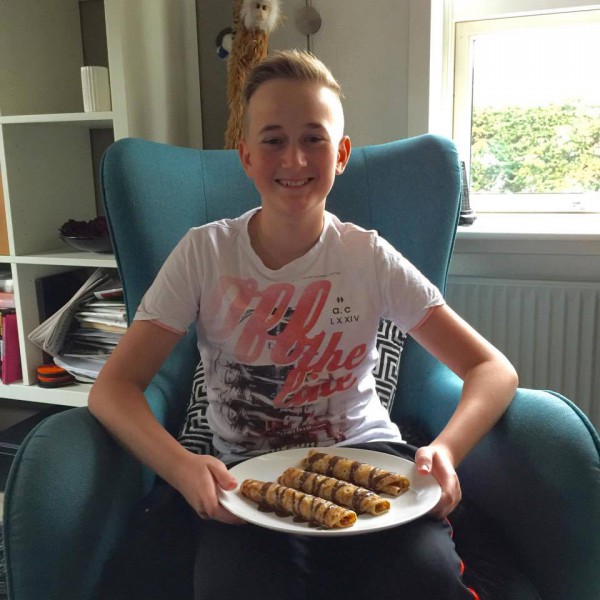 Venstre kant – Susanne Jensen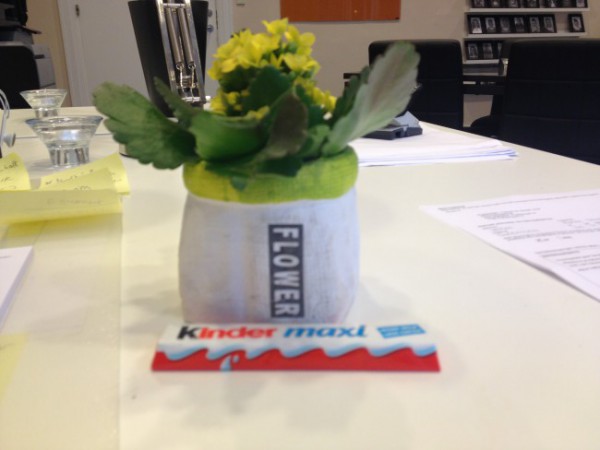 Central midtbane – Marcus Califano
Min kontakt nr. 7 kunne desværre ikke nå at mødes på dagen onsdag. Derfor er aftalen udskudt til mandag, hvor planen er, at jeg laver mad, vasker op og alt muligt andet flinkt hjemme hos hende.
Central midtbane – Sabina hvid
#FuckingFlink, #TeamDanmark, #udfordring, #hyggepakke. I dag er jeg sød ved nr. 7 i min telefonbog☺️? Hvem er nr. 7 i jeres telefonbog? Og hvis i skulle gøre noget flinkt, hvad skulle det så være?

Posted by Sabina Hvid on Wednesday, 21 October 2015
Central midtbane – Pernille Wichmann
HØJRE BACK – TINE LAULUND
Nr. 7 i min telefonbog er Annette, som jeg gik i folkeskole med fra 1978-1985. Herefter skiltes vore veje … lige indtil vores gamle skole havde jubilæum, og vi mødtes igen. Meget var ændret for os begge, og de to nudler-med-ketchup-spisende tøser havde rigeligt at tale om. Annette har min største respekt, og derfor skulle hun have denne skønsang i dag.
Midterforsvarer – Kevin Joel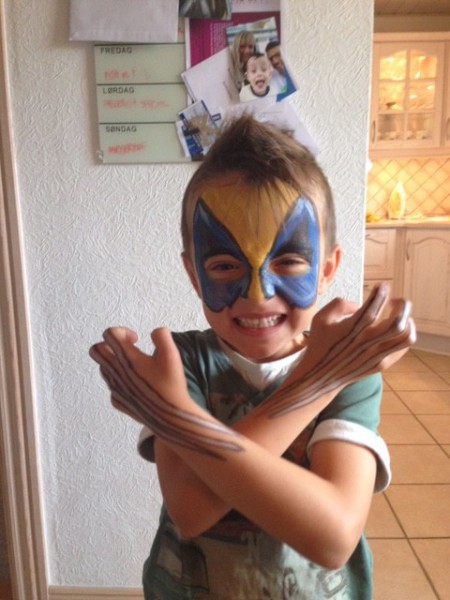 Midterforsvarer – Louise taarnhøj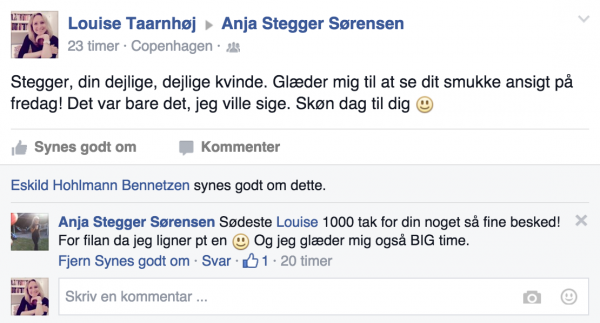 Milena Metrak – venstre back
Læg en Fucking Flink besked
comments